Comfort, sustainability and quality: these are the materials from which we innovative with attention to detail and special care as well as our durable outdoor furniture manufacture. Let us take you from solpuri on the sunny side of life and enjoy carefree hours and Moments of rest and relaxation – discover solpuri.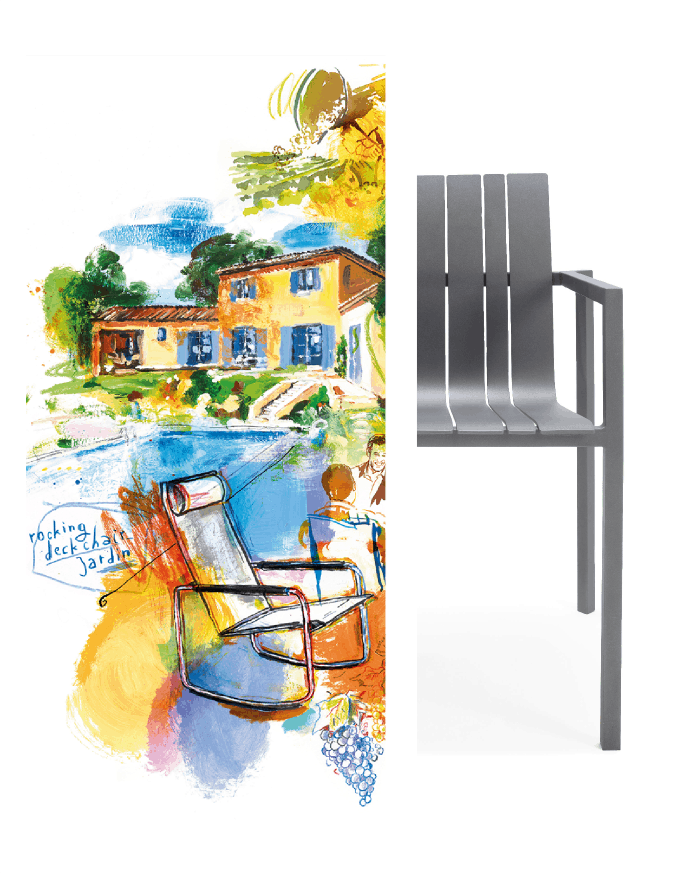 Lebensfreude trifft Design
Design ist das Spiel mit Formen, Farben und Materialien, die Kunst Altes mit Neuem zu verbinden und damit neue Trends für das Leben draußen zu setzen. Es sind die bewusst gewählten Gegensätze, die der solpuri Kollektion ihren eigenen Charakter verleihen – massive Leichtigkeit, zeitlose Moderne, kühle Gemütlichkeit und schlichte Eleganz.
And the winner is...
Der LIBERTY Stapelsessel vom Designer Karsten Weigel wurde mit dem red dot design award ausgezeichnet und für den Designpreis der Bundesrepublik Deutschland nominiert. LIBERTY ist schlichte Eleganz aus Teakholz. Das traditionelle Material ist in zeitlos modernes Design gebracht, das mit dem Gegensatz des warmen, weichen Holzes und der Kantigkeit in der Linienführung spielt.
From vision to reality: Award-winning design.
The solpuri designers' award-winning designs take life outside and open up new, sensual living spaces. This is manifested in the timeless beauty and detail of the designs – a modern interpretation of legendary Bauhaus design, committed to the highest level of seating comfort.